So you want to start quilting? Here are a few things you might need. Some are a necessity, some can just make your quilting journey easier and more enjoyable. And who doesn't want that!
1. Scissors
I would really suggest a good pair of scissors, buy the best you can afford. You won't regret it. Only ever use them on fabric and thread, Absolutely no paper cutting, this will blunt your scissors and make cutting fabric impossible. I always use Fiskars. They have a good choice of sizes and mine have lasted me a lifetime. I particularly like these Fiskars
A pair of small scissors will also come in really handy for applique and fussy cutting. I use Prym brand storch embroidery scissors | Etsy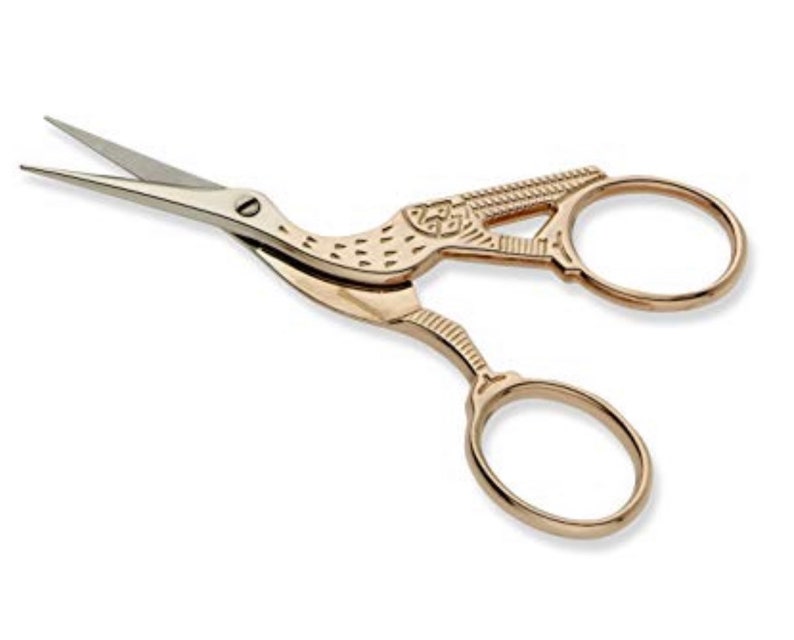 Thread snips are also handy for quick snipping of stray thread. These are great value Janome Quality Thread
2. Rotary Cutter
While scissors could be used, the rotary cutter has revolutionised quilting. You can cut multiple layers of fabric at speed saving lots of time on the cutting process. I use a couple of different sizes but it tends to be personal preference. I like Olfa rotary cutters like these Olfa Replacement blades are also available, and I would suggest changing your blade regularly.
3. Cutting Mat.
You need to use a cutting mat with your rotary cutter. Most have grids on them, depending on which type you buy they can differ between cm and inches. Some have measurements each side. Grids can help with squaring blocks but I don't use them for measuring personally as the measurements can be slightly out. Self healing mats are best! I like these Cutting Mats
4. Acrylic Rulers.
These are used with your rotary cutter and mat. They have measurements printed on them making it easier to cut accurate lengths and widths. They come in lots of different sizes and can be printed in inches or cm, whichever you prefer to work with. Your rotary cutter should glide perfectly along the edge as they are thicker than normal rulers. I love ARTEZA acrylic rulers Acrylic Quilting Rulers
5. Needles
Obviously, needles are essential. For hand quilting, you will need suitable Needles Hand quilting needles come in various sizes and is a personal preference on which one you use.
For machine quilting, I use a medium weight needle. Change your machine needle at the beginning of each project will keep you from having to deal with annoying thread breakages and tangles.
6. Thread
There is plenty of choices when it comes to thread. Cotton thread, polyester thread, silk thread, linen thread and many more. There are also different weights of thread. Thread weight is essentially the length of the thread, measured in kilometres, which would take to make the total weight of the thread equal one kilogram. More lengths of thinner thread are needed to achieve 1kg as compared to thicker ones. Hence, the greater the number, the thinner the thread is.
I have found that a good all-rounder is polyester medium weight thread. I particularly like this 1000 yard 12o spun Polyester machine thread
7. Pins
You'll want nice long pins with a ball head Pins . The balls make them easier to grab, however, the flower head pins are also very nice.
8. Pin Cushion
The magnetic ones are great but don't keep them near your machine if it is computerised as this may affect it. Tomato pin cushions are great. They look good and some also have a needles sharpener attached like these Pin cushions
9. Thimbles
Again, a lot of choices when it comes to thimbles and you only really know by trying. I've found that if you are using a thimble for a long time then an ergonomic thimble is essential. Prym do a fantastic one that comes in small, medium and large Prym
10. Iron and Ironing board
Another essential for quilting is an iron, and again a huge selection is available. Depending on how much quilting you are planning on doing and how much space you have. I use a small tabletop ironing board and a travel iron which is a steam iron and heats up very quickly. https://www.amazon.co.uk https://amzn.to/3qSdsb8
11. Template material.
Not essential but handy if you are creating your own patterns.
Print plastic https://amzn.to/3xtvXW0
Plain plastic https://amzn.to/3hD3UNa
I hope you found this guide helpful and would welcome any comments or helpful hints to improve and expand this guide.
Happy sewing
Claire.